Only released in EOL distros: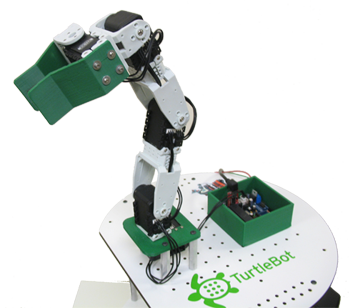 The TurtleBot arm is a low-cost arm that you can build and mount on the TurtleBot to give it some basic manipulation capabilities.
New in electric
Documentation
Report a Bug
Use GitHub to report bugs or submit feature requests. [View active issues]

Limitations
Kinetic release is pending on arbotix_ros release.